Note
If you don't see the option to add a Facility Rating to your opportunity, your administrators might have enabled Collateral instead. To learn more, visit 
Using Collateral
.
A Facility Rating is a category or grade that you can select on a loan to specify the level of credit risk to calculate on the loan.
Administrators can enable Facility Ratings instead of Collaterals and Guarantees for different products. You can use the Facility Rating in PrecisionLender, if enabled, to assign the loss given default ("LGD") for your Opportunity.
Choose a Facility Rating
If Facility Ratings are enabled for the product that you're pricing, you'll have the option to choose from the "Facility Rating" drop-down menu located on the right side of the Opportunity screen. The Facility Ratings that you can choose from are set up by your Administrator.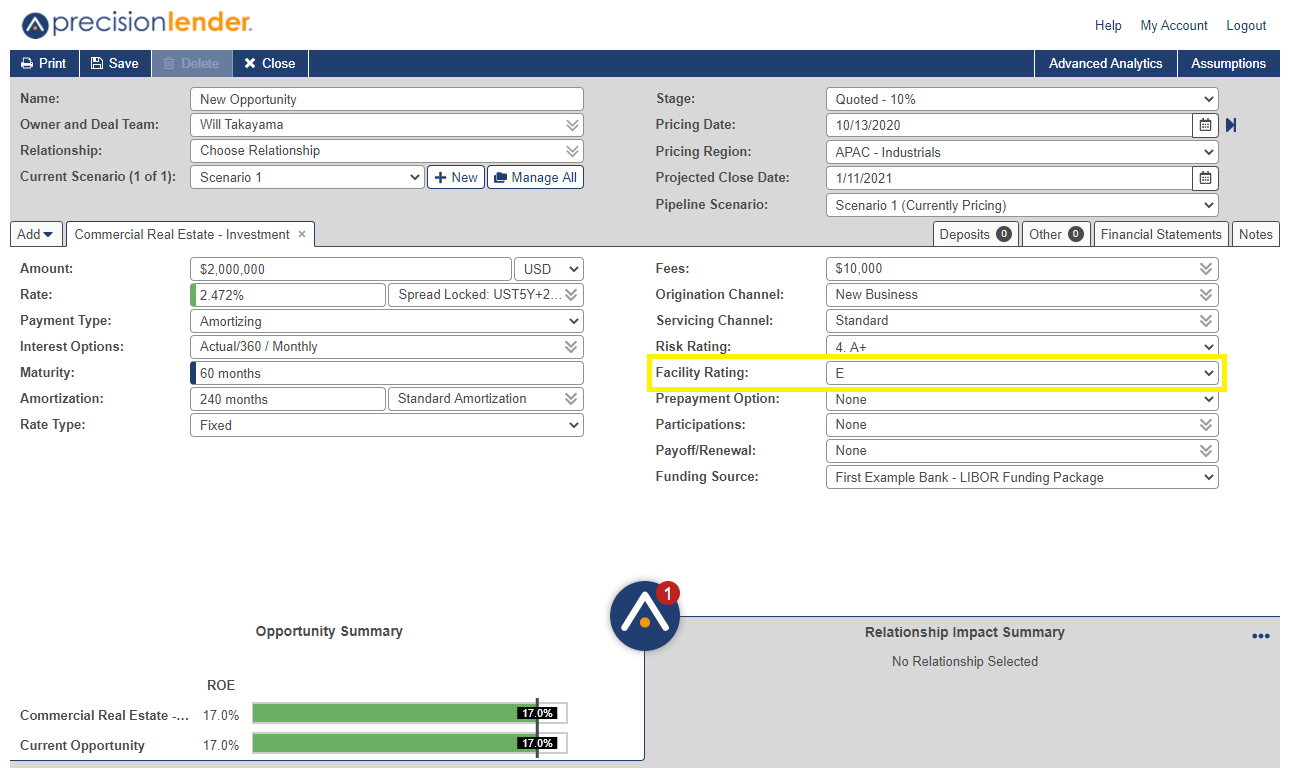 Related Articles