Overview
Our Relationship Awareness module allows the ability for you to see how much a specific customer is worth to your bank (and to your competition) by importing relevant account data for loans, deposits and other fee-based business directly into PrecisionLender from your core system.  If you do not currently have access to this feature and would like to learn more, check out our article on Relationship Awareness - overview and frequently asked questions.
Note: If you access PrecisionLender via a CRM (like Salesforce or nCino), the process for adding a Relationship to an Opportunity will be different than the one described in this article. You'll need to select the 'Price in PrecisionLender' button from the Relationship or Opportunity in your system. For clients using force.com, see Pricing an Opportunity Using the Salesforce Connector.
Adding an Existing Relationship to a Pricing Opportunity
To attach a relationship to an opportunity, open a new opportunity and click on the "Relationship" field to bring up a list of all of the relationships that have been imported from your core.  You can click on the "Name" header to sort the list alphabetically, or you can search for your client with the search field. If using the search field, type part of or the full name of the relationship, and then hit enter to see the results. If you do not see any Relationships after selecting the "Relationship" field, please contact Support for assistance.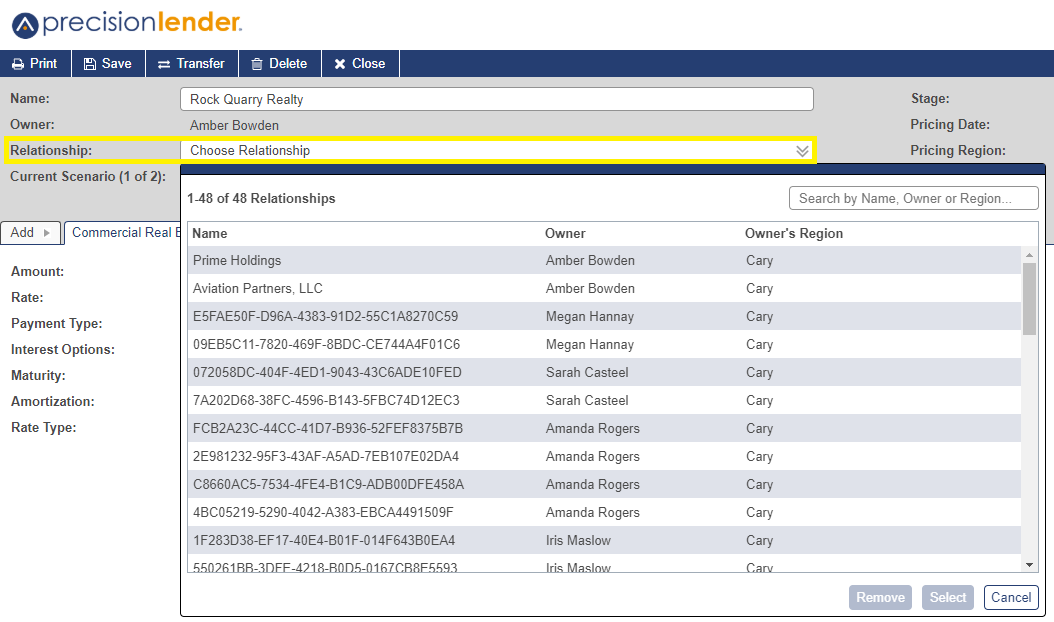 Next, click on the name of the relationship you want to associate with this opportunity. After you select the relationship, click "Select".
This will add the Relationship tab on the upper right, which you can click for information on how this opportunity affects your Relationship's profitability as a whole. The Relationship Impact Summary section in the bottom right will show an overview of how the current Opportunity will affect the existing Relationship.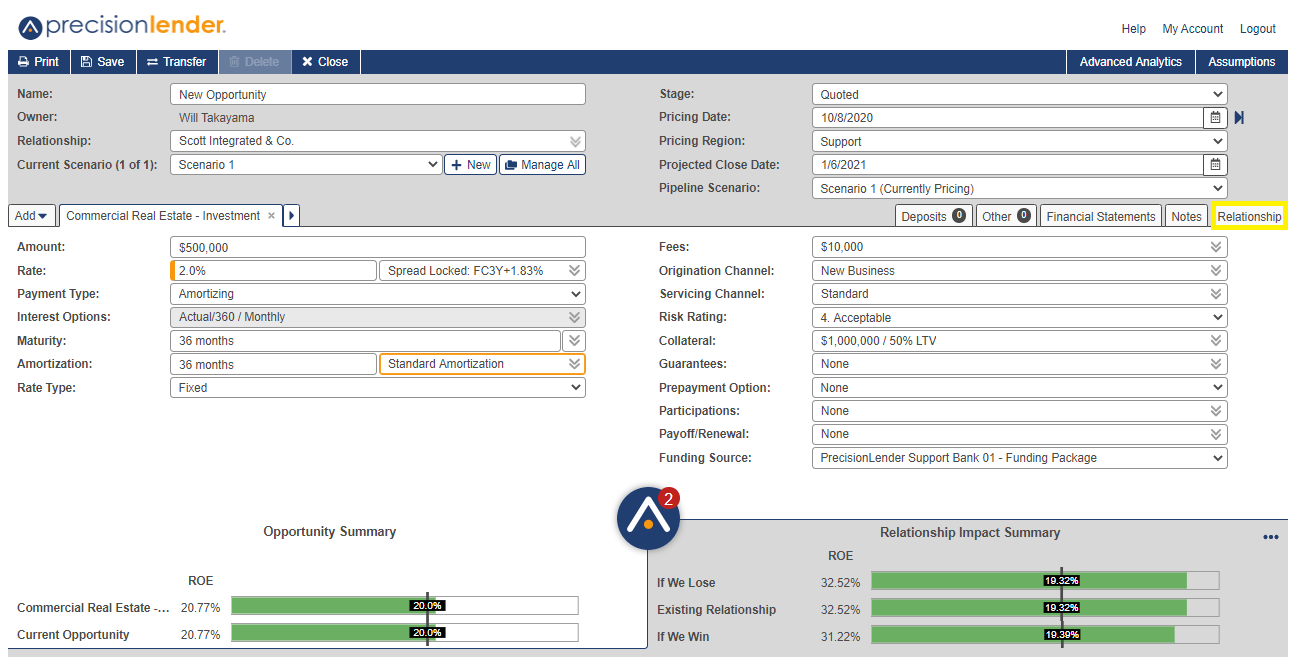 To learn more about the Relationship tab, visit Understanding Relationship Impact.