It's important to create the right expectations with your lenders about updating PrecisionLender pricing dates, since this will impact the accuracy of ROE on open opportunities. PrecisionLender uses the pricing date to set cost of funds and underlying assumptions in the ROE calculation. If an opportunity has been priced and then becomes stale for whatever reason, it is important that the pricing date be updated, particularly in a rising rate environment. Best practice will suggest that if a Commitment Letter date has come and gone, the pricing date on that opportunity should be updated. You can establish an internal policy or guideline to communicate your expectation for opportunities that may not require a Commitment Letter.
Updating Opportunity Pricing Dates
From the Dashboard, Lenders can see all of their existing Open Opportunities by clicking the categories on the left.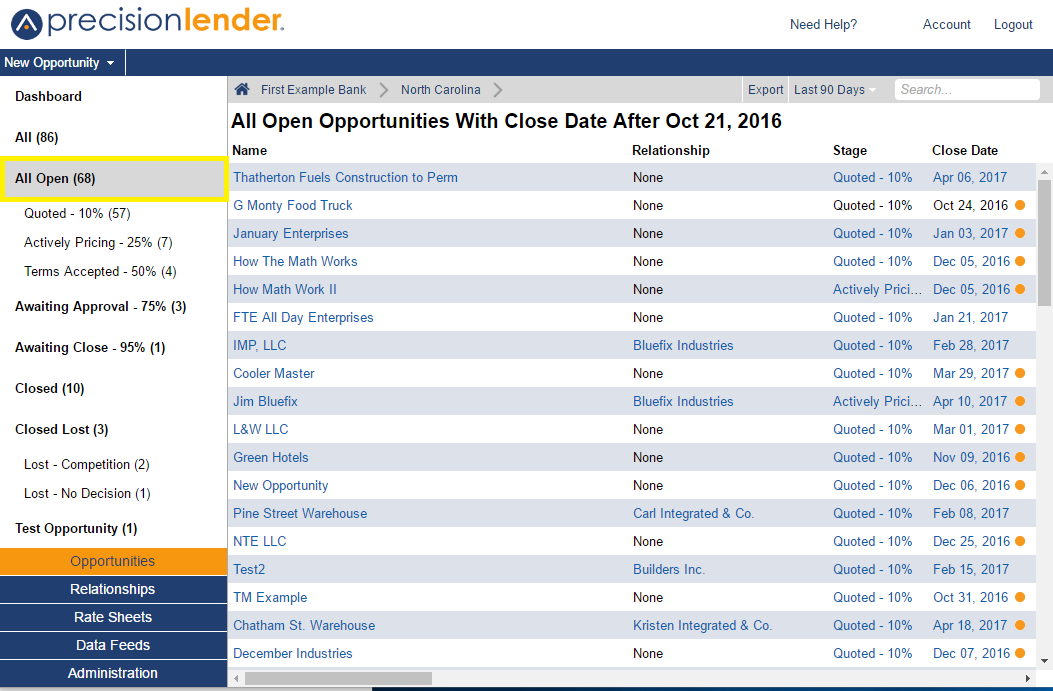 Click on an opportunity to open it.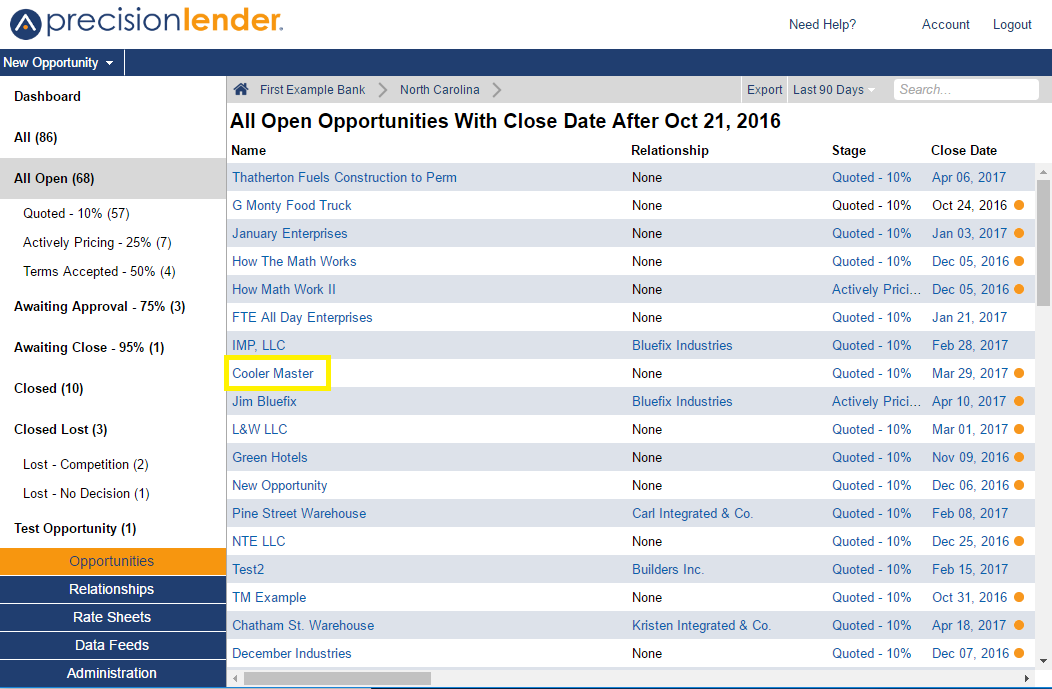 Opening an opportunity permits editing of the pricing date, which can then be saved. You can either click the calendar to choose a specific date, or clicking the arrow next to the calendar will update to the current funding curve using today's date. If you've created more than one scenario, saving an updated pricing date for one scenario will update the pricing date for your other scenarios. Make sure to press "Save" to reflect the new pricing date.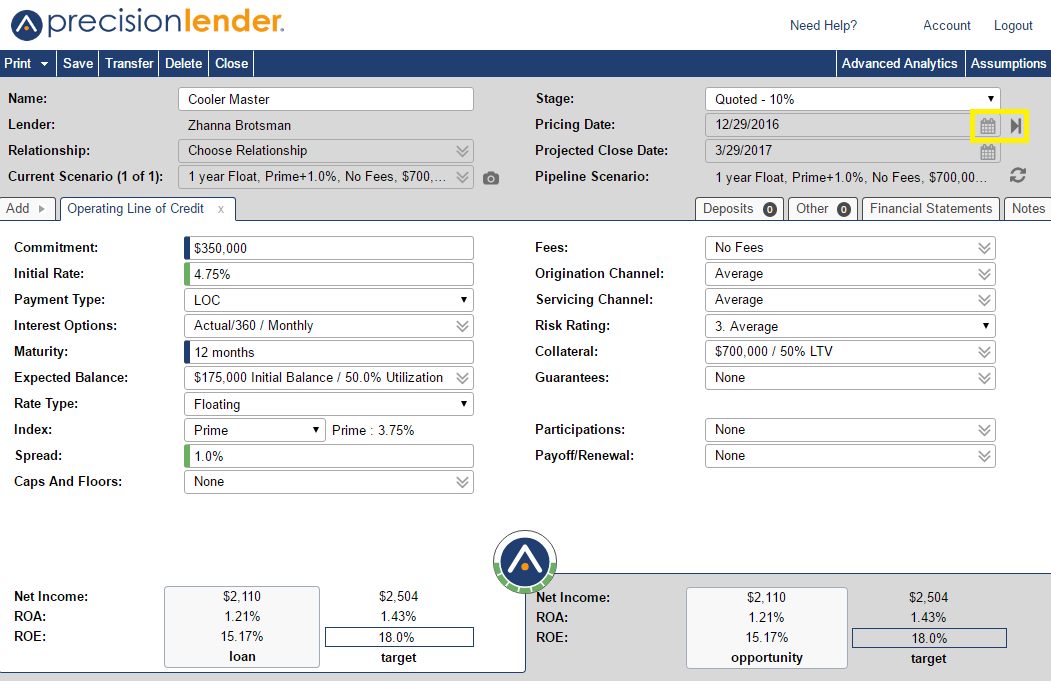 Knowing that you've set proper expectations with your lenders regarding pricing dates will ensure that the calculated ROE on an opportunity is as accurate and up-to-date as possible.