PrecisionLender administrators have access to a full security audit report within the application. This report is aimed at IT and security personnel wishing to audit their specific account for events that can change the way their users access PrecisionLender.
Accessing the Security Audit Report
This report can be accessed from the Security Audit button on the Administration page and will open up a new window with the audit report.

You must have administrative rights in order to access this report.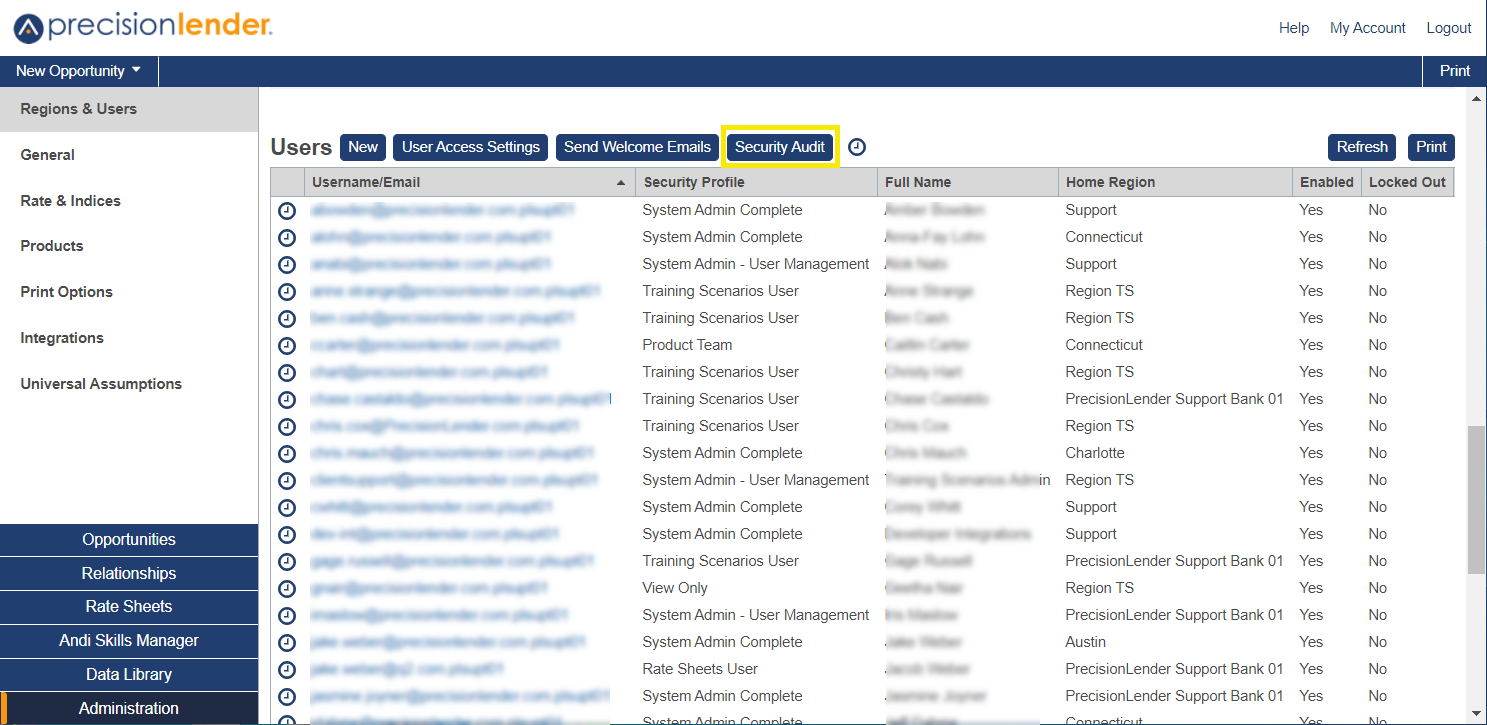 Reported Events

The main Security Audit Report shows event records from the prior 12 months with timestamps in UTC. 

The Security Audit report captures the following events:


User related events such as:

User account creation
Enabling or disabling of user accounts
Changes to phone, email, security profile, region of user accounts

Login events such as:

Login failures

Password resets
Unsuccessful password change attempts
User lock outs

If the login attempt fails, then the 'Auth Failure Reason' will indicate the reason

Changes to User Access Settings such as

Password expiration policy

Password history policy

Password lockout policy
Etc.

Changes to user profiles permission such as rights to create/delete/view opportunities, relationships, etc. and visible regions
Related Article