Overview
Our Support Center is organized in a way to make it as easy as possible for you to find the content you need in order to most effectively use PrecisionLender, and if you need help, to contact our support team. Feel free to call us at 1-877-506-2744, send us an email at support@precisionlender.com, or submit a support ticket for our agents to review.
In this Article
How do I log in to the Support Center?
You'll use different login credentials for the Support Center than you do for PrecisionLender. You'll need to log in to the Support Center to view any attachments sent to you in support tickets, and you can also log in to view your open tickets and subscribe to Release Notes. To start, click the "Sign In" button in the upper right of the page.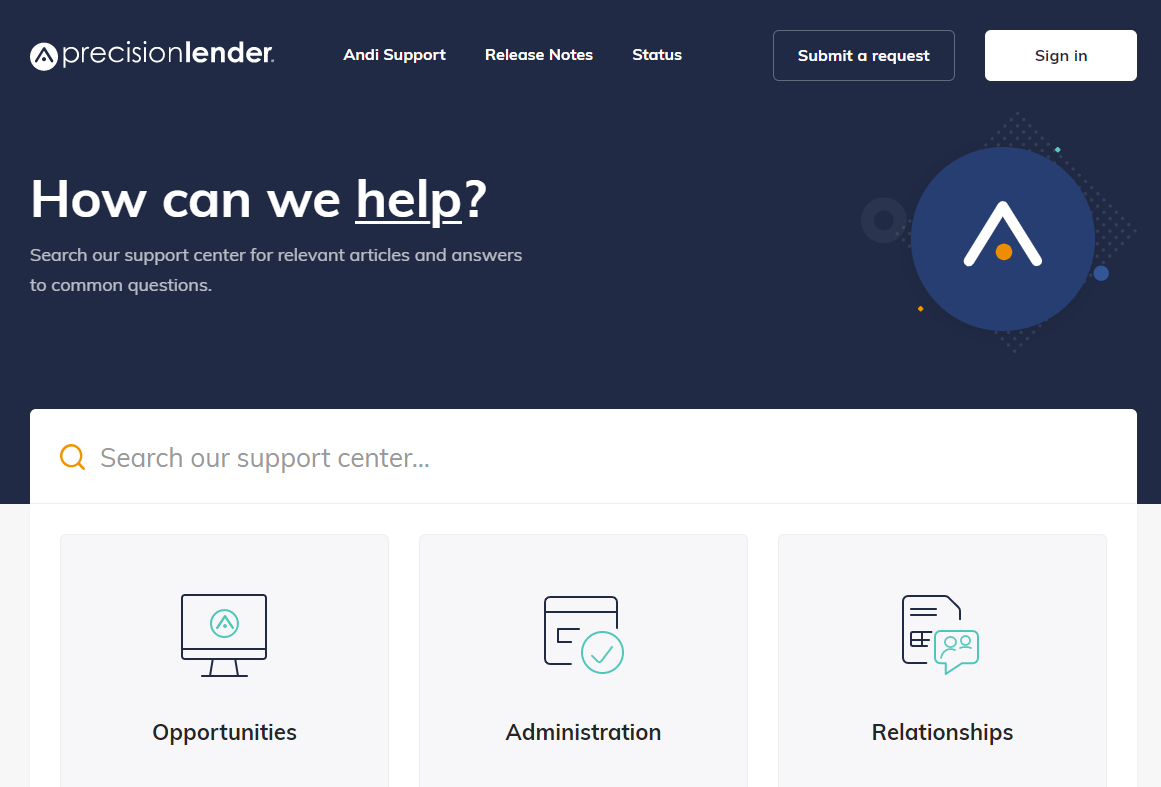 This will bring up a prompt to log in.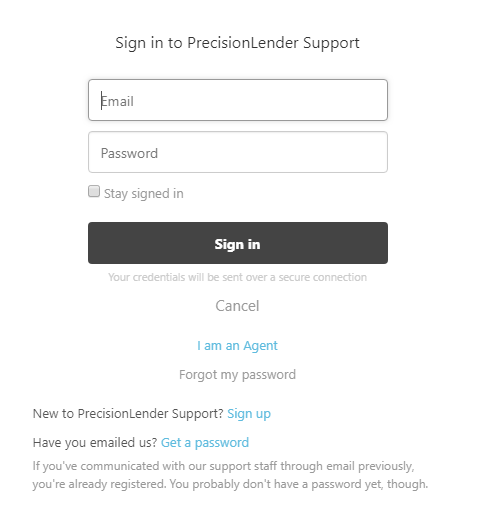 From here, you can log in by entering your username and password.
Resetting your Support Center Password
Browser Requirements
How Can We Help?
Browse the Knowledge Base
Release notes and announcements