A Letter of Credit is a letter from a bank guaranteeing that a buyer's payment to a seller will be received on time and for the correct amount. In the event that the buyer is unable to make payment on the purchase, the bank will be required to cover the full or remaining amount of the purchase.
In PrecisionLender, Letter of Credit is a payment type that can be available for any product in the product assumptions screen, but many banks choose to set up a separate product for Letters of Credit to account for the unique capital allocation and usage given default (UGD) for Letters of Credit. To set up a Letter of Credit product, start in the Administration section and click "New" in the Commercial Loan Products section.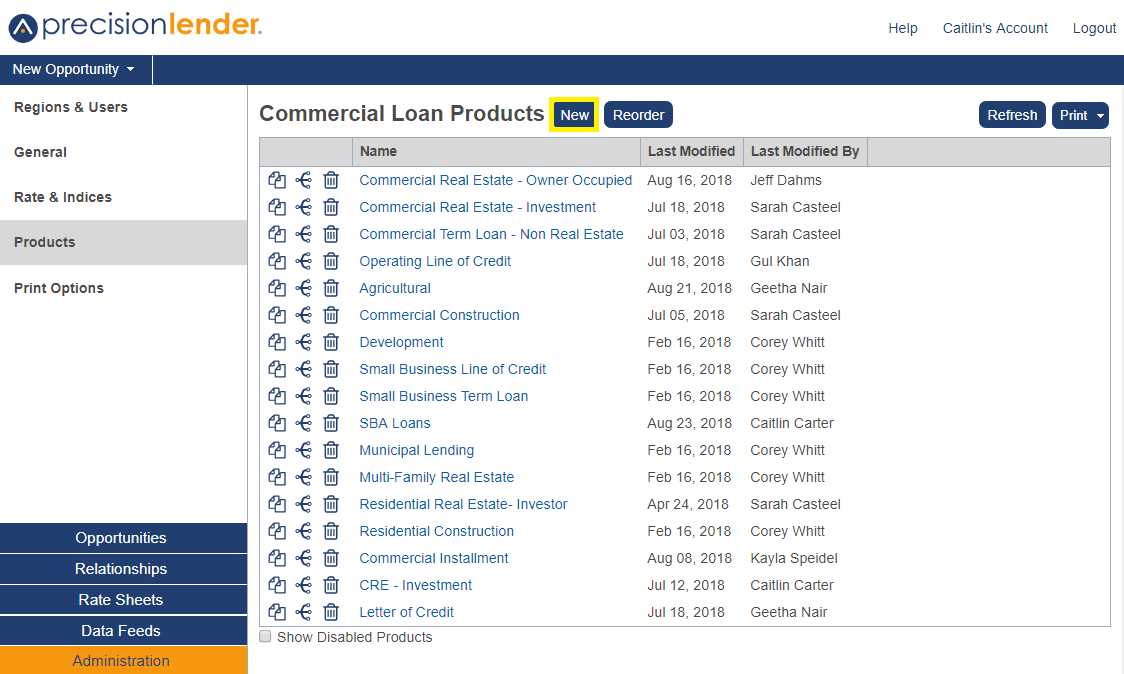 You'll need to enable Letter of Credit as an allowable payment type, and choose which Letter of Credit types you want to allow, and which type you want to appear by default.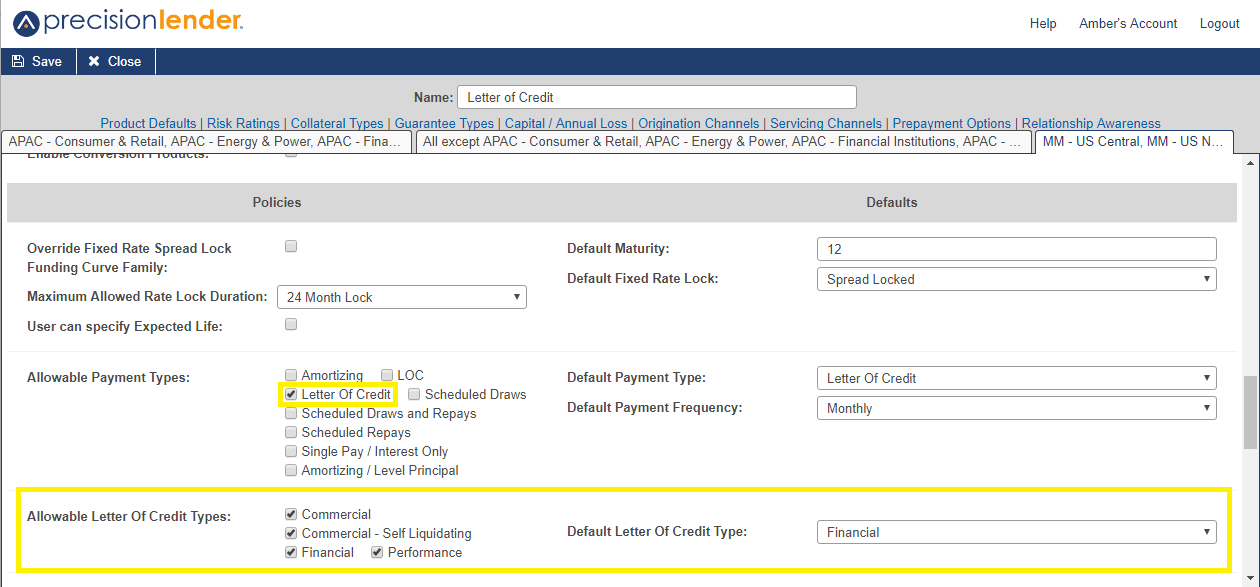 You'll also want to make sure you set your Usage Given Default in your Risk Ratings, and a Minimum Capital Allocation, which may vary by risk grade.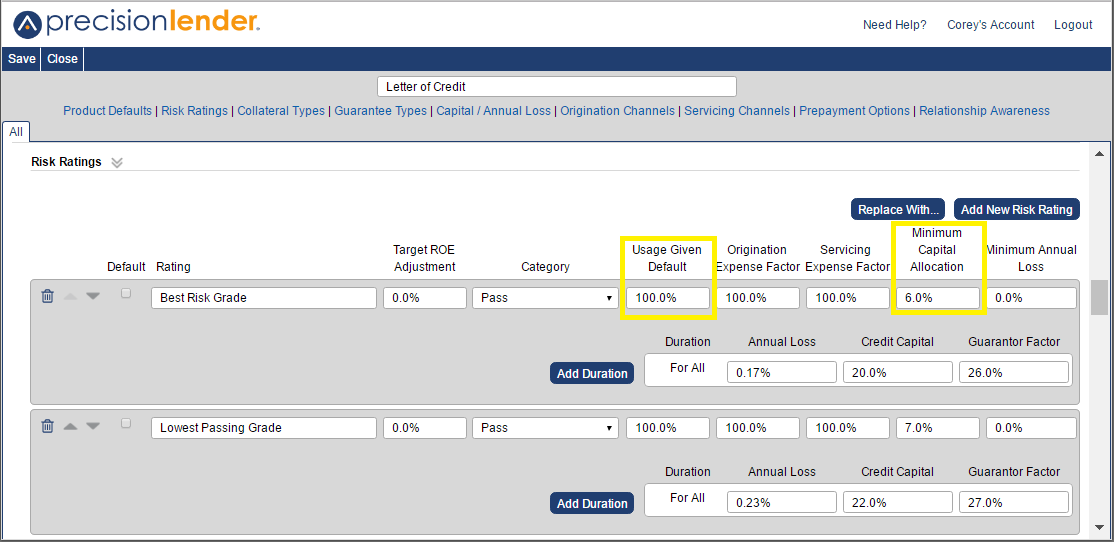 Letter of Credit Type
The Letter of Credit type determines the Regulatory Usage which is used to calculate the Regulatory Risk Weighted Assets.


Letter Of Credit Type
Regulatory Usage
Commercial

0.2 For Maturities less than 365 days

0.5 For Maturities 365 days or longer

Commercial - Self Liquidating
0.2
Financial
1.0
Performance
0.5