PrecisionLender administrators have access to a login history report within the application. This report is aimed at IT and security personnel wishing to audit their specific account for access history to PrecisionLender.
Accessing the Login History Report
This report can be accessed from the clock next to the Security Audit button on the Administration page and will open up a new window with the login history report.

You will have to have administrative rights in order to access this report.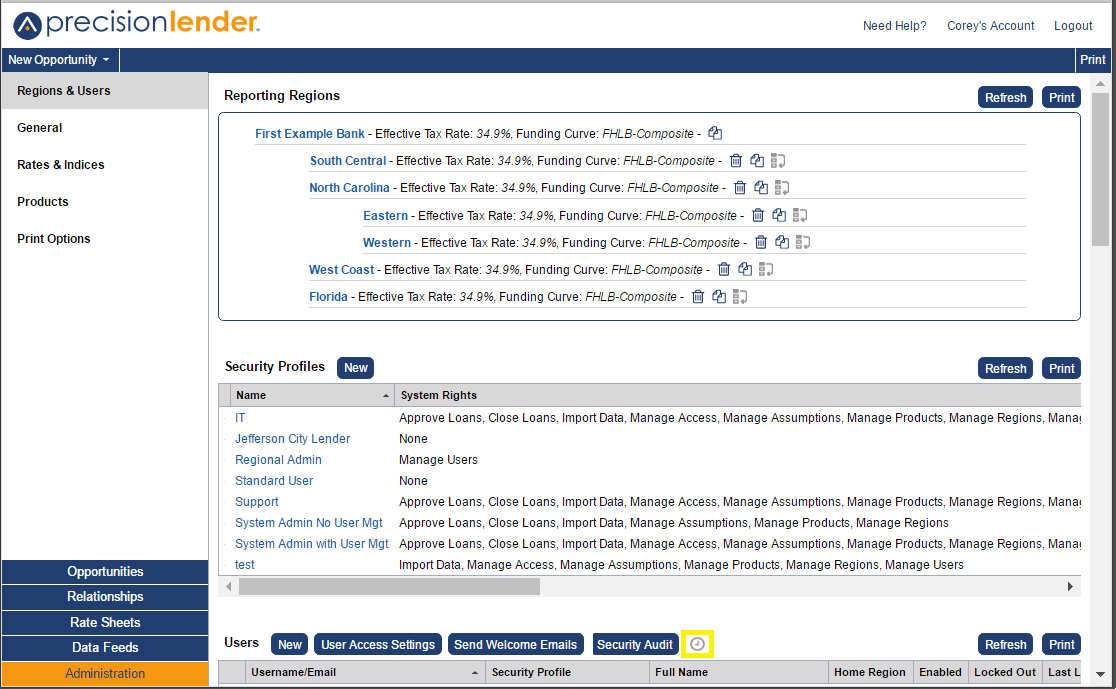 Events Captured
We capture the following events:

Username 
The date and time the user logged in
If the login attempt was successfully authenticated

If the result is False, then the 'Auth Failure Reason' will indicate the reason in the Security Audit Report 

The IP address of the login attempt
If a user impersonation login was made by a PrecisionLender Support team member